No matter what kind of historical weapon you are looking for, you will find Windlass products relevant to your interests. Windlass excels in making functional weapons that double as works of art. Buying a Sword carries not only battle ready swords but various other medieval polearms, war hammers, functional maces, and an assortment of LARP weapons. A number of their high carbon steel and foam latex weapons are inspired by popular fantasy series like Lord of the Rings, the Wheel of Time, Assassins Creed, Game of Thrones, and Conan the Barbarian. In addition to these licensed weapons, Windlass crafts a variety of other fantasy swords and weapons with striking looks. Their historical designs come in a range of options, as well, such as Greek swords, Scottish claymores, military sabers, medieval spears, Middle Eastern daggers, and medieval axes. In addition to functional blades, Windlass also produces excellent replica weapons and decorative swords and daggers with detailed engravings and sculpted handles that make fine display pieces and collectors items. Browse among the Windlass weapons here at Buying a Sword to see the wealth of options available to you.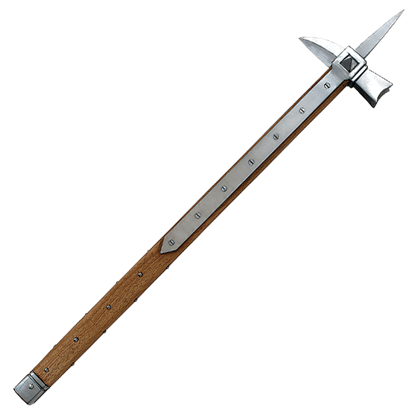 Item # 600756
By the mid-1400s, armour had developed to a point where it was almost impervious to a sword blow. That is when the knight or man-at-arms would reach for a good solid weapon like the War Hammer to defeat their well-armoured foes.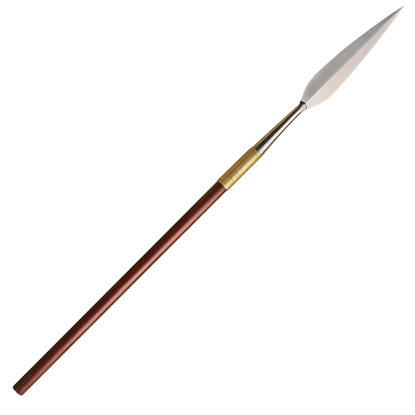 Item # 600314
The Zulu African Spear is based on the Iklwa, a famous short-staffed, large-bladed spear that carved out one of the greatest early African nations. The spearhead of this weapon is made of tempered high carbon steel.