Buying a Sword is proud to offer this fantastic selection of scimitar swords. We carry a variety of styles, fitting for pirates or Saracens. They come in decorative and functional designs. The functional scimitars work great for re-enacting your own battles. The decorative ones look amazing on display. Display them in your home or office space. They make a truly unique accent. Also, these swords make a great addition to any sword collection. If you are searching for an amazing sword, take a look here. We have multiple options for you to choose from. Stop by and browse this awesome selection of scimitar swords.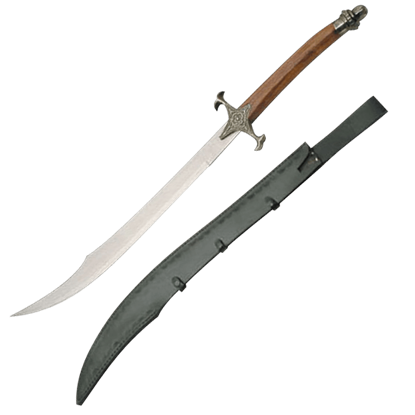 Item # ZS-901068-40
This is a really nice, larger sized scimitar in stainless steel. The Scimitar Sword has an overall length of 40 inches and features a very graceful, curved blade. The sword has a pewter-finished hilt and guard with a wooden grip.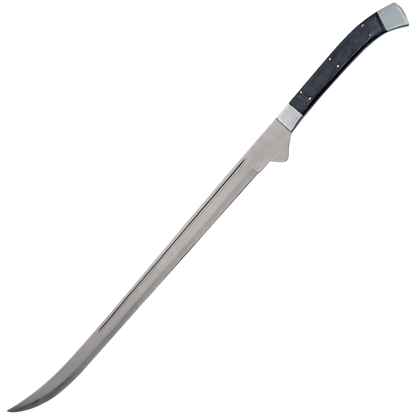 Item # ZS-901108
The quest has led you far into the unexplored mountains. A strange mist blocks the view, but suddenly it clears. A mysterious city marks the path. With the Mountain Warrior Sword at your side, you venture into a land undiscovered.