The Walking Dead tells the story of a group of people who have survived the initial zombie apocalypse and now strive to live through the new dangers of their world. Fans of the hit AMC series can now make their own preparations for the undead by collecting our licensed Walking Dead weapons! Our Walking Dead replicas include pieces based on TV props from the show, such as Michonnes katana. Crafted from high carbon steel, this Walking Dead sword can easily serve as a unique decorative sword in your home decor with its biohazard markings and matching scabbard. No matter whether you prefer the TV show or the comic books it was based on, these Walking Dead collectible weapons make fantastic options for showing your love of the story!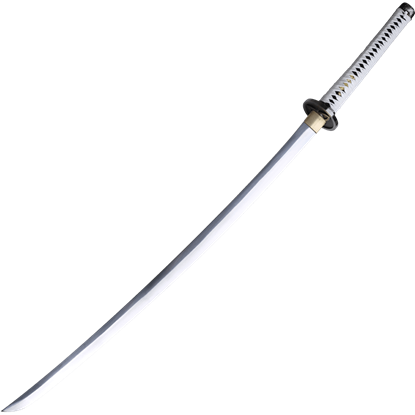 Item # MC-WD001WS
Devotees of the AMC program The Walking Dead love the take no guff attitude of Samurai Girl, aka Michonne. For fans of the show and Asian weapons enthusiasts, The Michonne Katana, with wall mount plaque and poster, is a must have.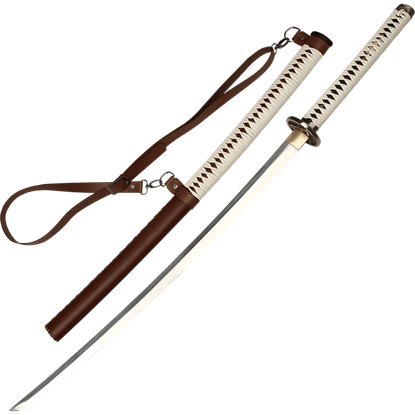 Item # MC-WD001P
Referred to lovingly by her fans as Samurai Girl, Michonne from the hit AMC series The Walking Dead uses her katana to slash and slay zombies. Now, you can have your own version of her famed sword with The Walking Dead Katana.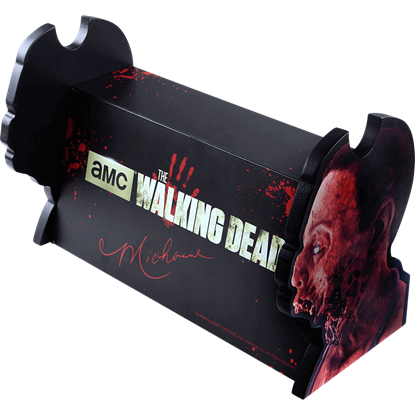 Item # MC-WD-ST
The katana used by Michonne on the AMC series The Walking Dead is an iconic sword any fan will love. Once you have your own The Walking Dead Katana (Item # MC-WD0019), make sure you also grab The Walking Dead Katana Display Stand.