Shop swords by region at Buying a Sword. Explore the different bladed weapons used by cultures throughout the world when you browse through these sword categories. We carry swords with various historical origins. Here we have sorted the swords by whether their styles are of European, Asian, or Middle Eastern descent. We offer an incredible range of swords here, so be sure to check each category to see the different types of swords traditionally used in each region. In our European sword section, you may find everything from knightly and Crusader swords to Viking and musketeer swords. Our Asian and Oriental sword category includes Chinese dao, Japanese katana, and other famous bladed weapons. Our Middle Eastern sword section is home to scimitars and khopesh swords. Easily narrow in on the style of sword you need when you shop this category.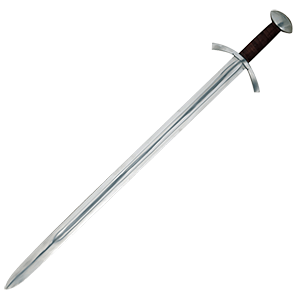 Read More
At Buying a Sword, we offer an incredible range of swords with historical origins throughout Europe. Our European swords cover many medieval and Renaissance styles, as well as Viking styles. Shop here for Crusader swords, Excalibur swords, Musketeer swords, Norse swords, and more. Our decorative medieval swords are great for creating historical displays, collecting, or wearing as part of a costume. Functional medieval European swords are suited for combat and rugged use. No matter the type of sword you are searching for, if it is made in a historical European style, you will find it in this category here at Buying a Sword.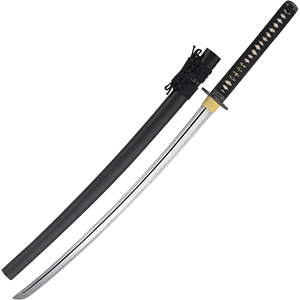 Read More
In our Asian and Oriental swords section, you will find swords that have their historical origin in Japan, China, or elsewhere in Asia. Shop here for katana, wakizashi, and tanto swords as well as Chinese dao, tai chi swords, and jian swords. We offer these sword types in both functional and decorative variations, so you can find a bladed weapon that suits your needs here, whether you want a decorative weapon to display with pride or a functional, historical sword to wield in battle. While some of the historical blades found here might have modern additions, details, or style, they all have their historical origins in Asia.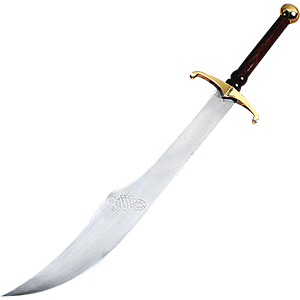 Read More
Various regions of the world have produced unique weapons with distinctive traits that set them apart, and the Middle East is no exception. Buying a Sword is proud to offer a fine selection of historical Middle Eastern swords from countries like Turkey, India, Egypt, and Persia. Our Arabic swords include specific designs like the scimitar, khopesh, talwar, shamshir, and qama, as well as various other Persian war swords and ceremonial swords, Turkish short swords, and Middle Eastern sabers. These Middle Eastern blades include gorgeous decorative swords perfect for putting on display as well as impressive functional swords for reenactments and training. When you want to add some variety to your sword collection, make sure to take a look through these excellent Middle Eastern swords!