Sword canes experienced a growth in popularity during the 18th and 19th centuries when it became less socially acceptable to openly carry a sword. Swordsmen and even ladies invented a way to evade this restriction by concealing a blade within a walking stick. At Buying a Sword, we provide an excellent inventory of high quality sword canes from top manufacturers like Cold Steel, Kit Rae, and Windlass. These functional sword canes are crafted with high carbon steel blades and cane materials like hardwood, carbon fiber, and aluminum. Many feature ornate handles and hilts with fantasy sword cane designs like dragons and traditional sword cane designs like cobras, lions, and dogs. Browse among these excellent self-defense canes for the perfect period accessory for your home arsenal. Please note that it is the responsibility of the purchaser to check and comply with any and all state, local, and federal laws regarding the owning, carrying, and usage of bladed weapons like sword canes.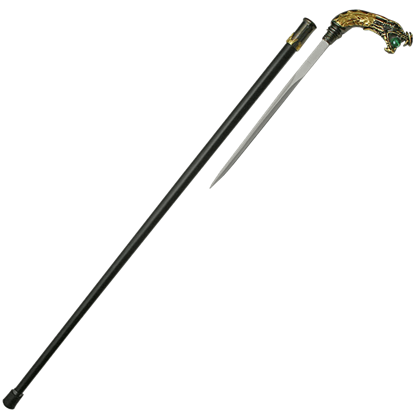 Item # ZS-926863
With a marvelous walking staff like this Golden Dragon Sword Cane in your hand, many people are bound to become envious. But you should not worry, because if anyone ever tries to steal it away, you can just pull out the hidden blade!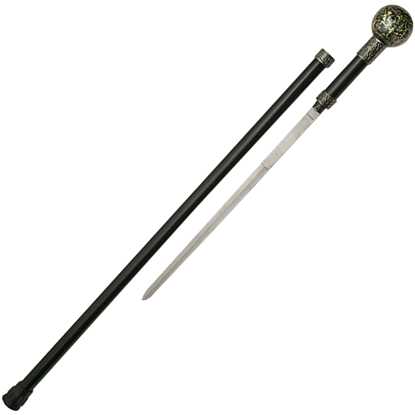 Item # ZS-926875
As there is always someone out for their heads, the highest ranking nobles must constantly stay protected. This Medieval Fleur de Lis Sword Cane is a way for lords and ladies to defend themselves in a sophisticated and stealthy way.