Based in Toledo, Spain, Marto crafts incredibly beautiful and reputable decorative weapons, including a number that have been featured in films like Highlander and Braveheart. Marto swords are true works of art, showing off gold detailing, etching, precious metal plating, sculpted guards, and other embellishments. These decorative swords, daggers, axes, maces, and polearms come in styles ranging from medieval to fantasy. Various pieces are inspired by historical figures like Charlemagne, Christopher Columbus, and William Wallace, while other draw upon fantasy series like Conan the Barbarian and the tales of King Arthur. Some of these high quality weapons replicas come with certificates of authenticity and display plaques, making them ideal for collectors. These ornamental weapons serve well as accent pieces in your home or office, adding historical flair to your decor. Medieval weapons enthusiasts are sure to find excellent pieces for display here in the Marto brand at Buying a Sword.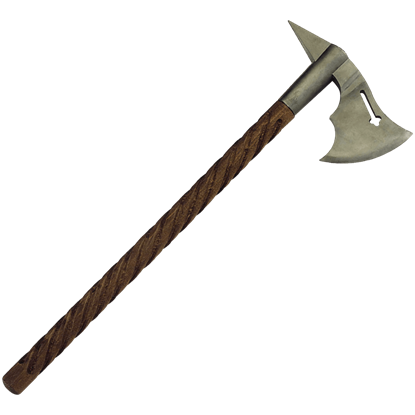 Item # MA-8632S
Axes were a common weapon during the Medieval Ages, primarily because an axe could be easily made. It required less ore then a sword. However, the ease of creation did not make an axe less effective. The War Axe, by Marto, proves this.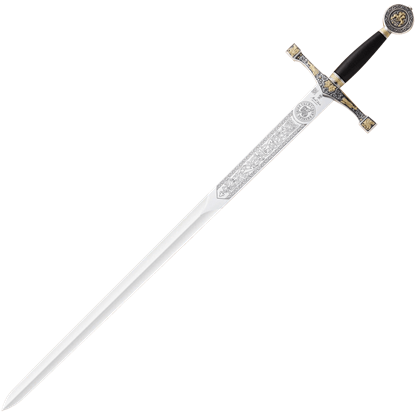 Item # 501460
King Arthur, the Round Table, and Excalibur are intertwined between legend and history, as this replica sword is imbued with gold beasts in silver knotwork. Made by Marto of Spain, the Silver and Gold Excalibur is an ornate blade.