Fantasy swords come in a wide array of imaginative styles, often featuring unique ornamentation for dramatic appearances. At Buying a Sword, we carry many high quality fantasy blades, including licensed sword replicas from fantasy franchises like Lord of the Rings, Game of Thrones, Conan the Barbarian, the Wheel of Time, the Legend of Zelda, Assassins Creed, and others. These pieces include replicas of iconic swords like Anduril, Sting, the Master Sword, the Atlantean sword, Oathkeeper, and Longclaw. Other swords here have fantastical elements to their designs, making them unique display pieces and collectibles. This includes a variety of dragon swords, goddess swords, fantasy katana, and zombie swords. When you want a functional or decorative sword that is certain to stand out, be sure to shop our selection of fantasy swords.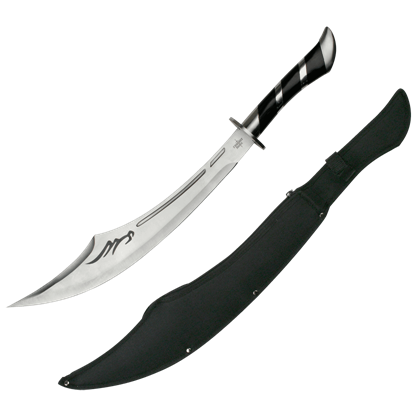 Item # MC-FM-528
A scimitar is a powerful cutting weapon. The blade curve adds more draw to the weapons slash, making for a more powerful, longer cut. This principle has been applied to the Short Fantasy Scimitar, to make a knife worth using.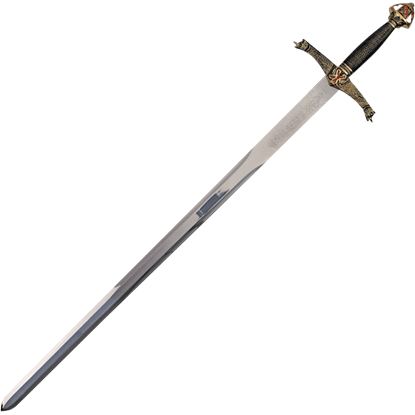 Item # NP-L-81015-P
Lancelot is one of the most well-known knights of the Round Table, infamous for his ill-fated romance. The Lancelot Sword with Plaque features a stainless steel blade inspired by the enduring medieval tale of honor, love, and betrayal.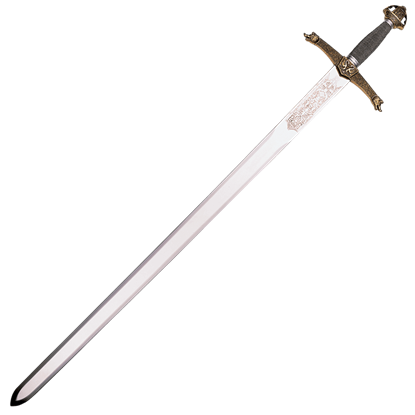 Item # SA3107V
If you love Arthurian legend or the medieval world, check out the Lancelot Sword with Scabbard. It makes a great addition to any collection. Put this sword on display in your home or office and make it a centerpiece.