The Assassins Creed video games in the bestselling franchise illustrate the encounters between two feuding ancient secret societies, the Assassins and the Knights Templar. Abstergo Industries, the modern face of the Templars, kidnaps assassin Desmond Miles in an effort to gain the locations of various artifacts from his ancestral memories. By using the Animus to access his memories, Desmond explores the lives of past assassins like Altair Ibn-La Ahad, Ezio Auditore da Firenze, and others, all the while attempting to recover the artifacts before Abstergo does. Buying a Sword is proud to offer several licensed Assassins Creed weapons inspired by these action-adventure games as well as the Assassins Creed film. We carry everything from Assassins Creed throwing knives to Assassins Creed swords, giving you plenty of options to enjoy. Our Assassins Creed weapon replicas make excellent display pieces, collectibles, and accessories for cosplay.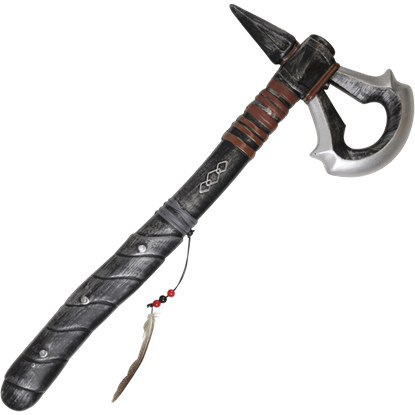 Item # NP-G-AC3
Do you wish to jump into the world of Assassins Creed or pretend that you are an Assassin? Then be sure to check out the Assassins Creed Foam Tomahawk. Add this officially licensed foam weapon to your roleplaying costume or outfit.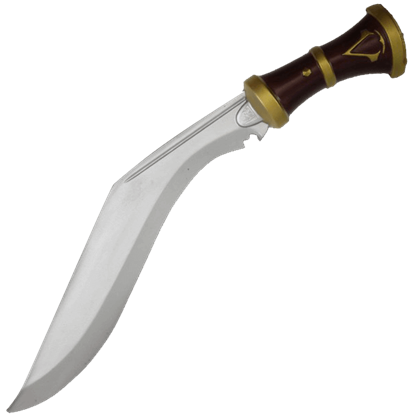 Item # NP-G-AC1
During your next roleplay adventure, dive deep into the dark underbelly of Victorian London with the Assassins Creed Syndicate Foam Kukri. Unleash your fighting skills as either Jacob or Evie Frye from the action-packed video game.