Buying a Sword is proud to offer this fantastic array of spear heads. We have a great selection in various styles, including ancient Greek and medieval styles. They include both pointed and blunted blades. Some are fully functional while others work better for decorative use. We also offer spear butt caps. These caps help to protect the bottom of the shaft on a spear. Our spear parts come in a variety of colors and finishes. For example, some have a rough or natural finish. These spear heads make great DIY items as well as collectible display pieces. Take a moment to browse, and you are sure to find something that will interest you.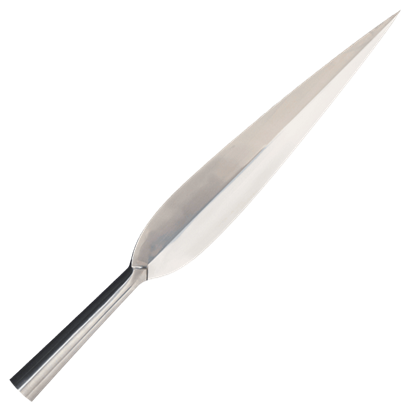 Item # 600062
The spear is one of the oldest and most important of all weapons. The Celts, as well as the Vikings, used this type not for throwing, but as an cutting weapon. The Hewing Spearhead socket will fit a 1.25 inch round pole.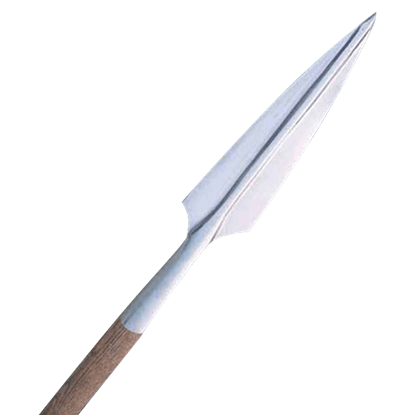 Item # 600074
The Greek Spearhead was the integral part of the principal weapon of the Hoplite, a heavily armed foot soldier whose weapon was the long shadowed spear. Our version is made from high carbon steel and is great for re-enactment.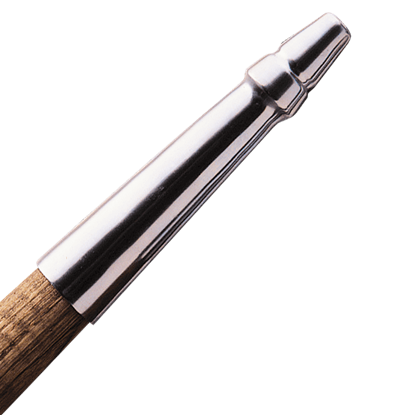 Item # 600248
With the discovery of metal, spears became much more effective. Our well made butt cap has a generic look that does not represent any one specific time or place, so it can be used for any period and paired with any spearhead.