The dagger served as a part of everyday attire during the Renaissance period, worn by commoners and the nobility. Renaissance daggers were used for personal defense and duels, as well as everyday tasks like eating on occasion. Our historical daggers here at Buying a Sword make great companion weapons for our Renaissance swords. Our Renaissance blades come in a range of styles, including stiletto daggers, poignard daggers, and colichemarde daggers. We carry both functional daggers and decorative daggers, made with stainless steel and high carbon steel blades as well as horn, bone, nickel silver, and wood handles. These re-enactment daggers work great as Renaissance fair accessories and collectibles. Browse through our excellent historical dagger replicas to find the perfect Renaissance style for your needs.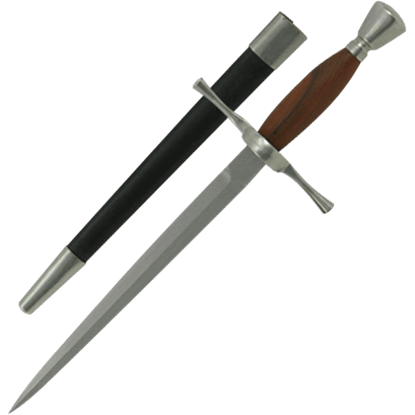 Item # SH2117
In the art of fencing and sparring, a main gauche is a handy tool to have for blocking blows from an enemy blade. This Wood Grip Main Gauche features a classic design that will go perfectly with our Wood Grip Rapier (Item # SH1024).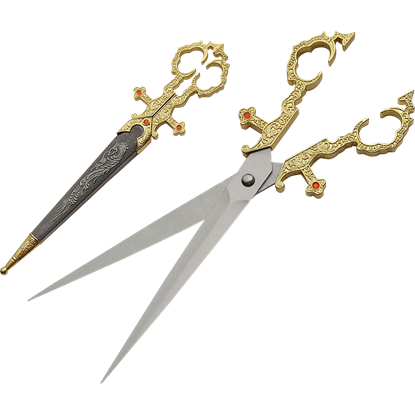 Item # ZS-100554-GD
Perfect for the seamstress or historical artisan in your life, as well as for collectors, these Gold Renaissance Scissors have a cruciform style with jewel accents. First developed in Ancient Rome, pivot scissors are still used today.