Nothing is better for crushing the skulls of your enemies than a high quality LARP mace from Buying a Sword! These foam latex maces come in a range of intimidating appearances suitable for live action role-play battles. We carry an array of excellent LARP bludgeons and LARP war clubs in addition to our maces, many featuring spikes or flanges around the top. These role-playing maces are some of the best on the market, crafted by top manufacturers like Epic Armoury and Calimacil. All of our LARP weapons are crafted with durability in mind. Many of them are virtually maintenance free, while being made to withstand many temperatures and types of weather. While safety will always remain a concern in battle, these LARP maces offer the most reliable experience possible with their flexible cores, Kevlar tip protection, and quality latex coatings. Choose one of these fun LARP fantasy maces or LARP medieval maces as your next LARP weapon, and you are sure to inspire fear in the hearts of your foes!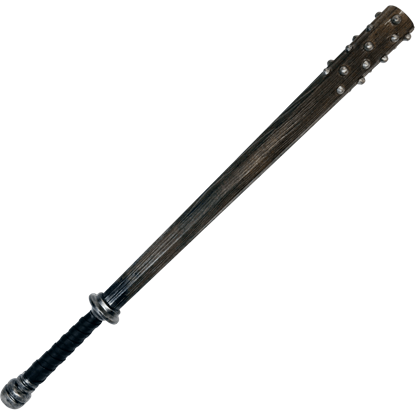 Item # CL-80
The Dentist is a realistic reproduction of a studded club, which is perfectly suited to the context of our post-apocalyptic line of products. It is also quite appropriate for classical LARPers that seek an alternative to edged weapons.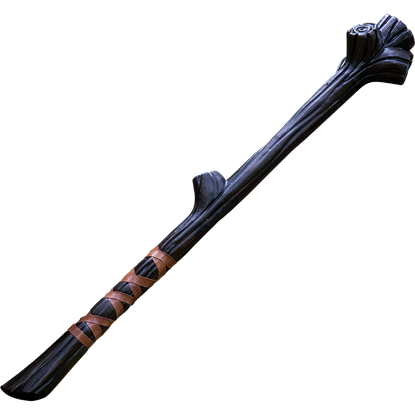 Item # MCI-3489
The Wooden LARP Club looks like a choice branch pulled straight from the forest and repurposed as a powerful bludgeon. Skillfully crafted to look like dark wood, this woodland fantasy mace is made of soft and durable latex foam.