Fans of the work of Gil Hibben can rejoice at finding a number of his quality products! Featured in over 30 movies and television shows, the knife masterpieces of this giant of the industry make excellent collectibles or functional blades, displaying incredible workmanship. We carry an assortment of competition-quality throwing knife sets and throwing axes, survival knives, bowie knives, fantasy daggers, combat machetes, and more. Crafted from Damascus steel and stainless steel, these impressive weapons display the personal seal of Gil Hibben. Many of these master blades come with sheaths to make carrying or storing them safe and easy. Browse through our selection of these high-quality weapons to find the perfect piece to include in your collection!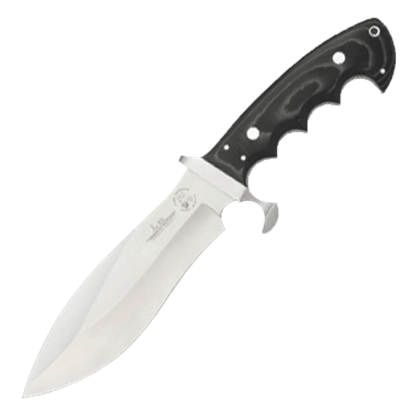 Item # BK-GH1168
The Hibben Alaskan Survival Knife features a Black Spanish Micarta handle with stainless steel guard and a lanyard hole. It is 12.25 inches overall. It comes equipped with a 6.9-inch 420 J2 stainless blade.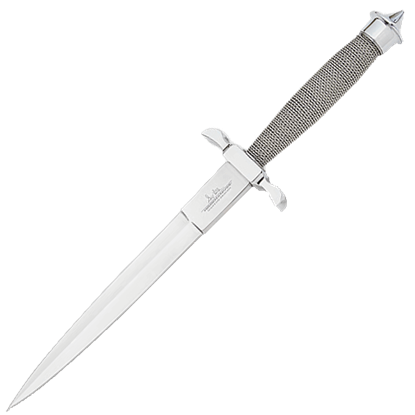 Item # BK-GH0441
This superb knife is the Silver Shadow. Renowned knife designer Gil Hibben custom crafted this knife for United Cutlery in 1990 as the first in his annual Fantasy Series. This knife includes his personal stamp etched on the blade.