Throughout the ages, many kinds of weapons have been used in combat aside from swords. When you want a functional weapon to use in your historical re-enactment or battle, be sure to check out the wealth of options available to you here at Buying a Sword. These battle ready weapons include functional daggers and functional polearms like war hammers, flails, spears, maces, halberds, and axes, giving you plenty of variety. These re-enactment weapons appear in many different styles, as well, such as medieval and Renaissance, Viking, and fantasy. Each of these historical weapons is crafted with attention to accuracy and quality to ensure that they look great while remaining hardy enough for use. Check out our range of medieval weapons to find the right kind to suit your needs!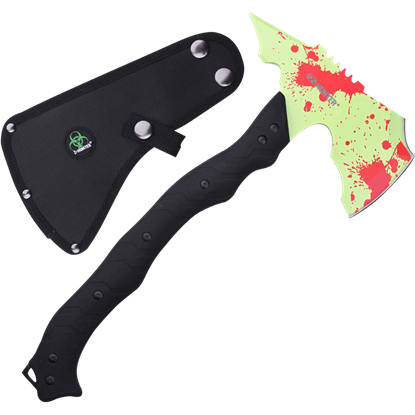 Item # MC-ZB-AXE5GR
Slaying zombies by the dozen will become your specialty with the Zombie Slayer Tomahawk. With so many functional features, chopping down brainless beasts will be a breeze, while authentic graphics prove what you can do with this axe.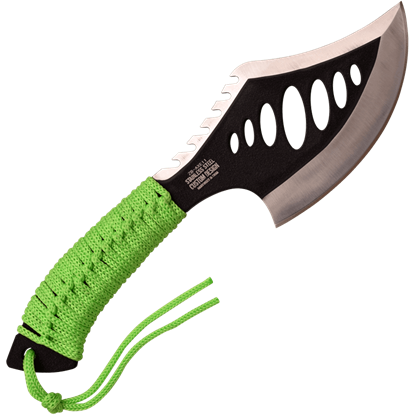 Item # MC-ZB-AXE11
This top notch hand axe makes a useful tool for taking on the undead and setting up camp, making it a great choice during the apocalypse. The Zombie Survival Hand Axe is small enough to be portable and large enough to be effective.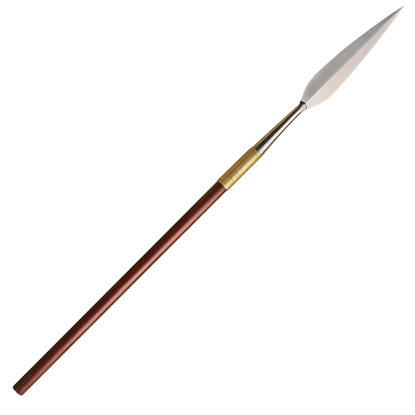 Item # 600314
The Zulu African Spear is based on the Iklwa, a famous short-staffed, large-bladed spear that carved out one of the greatest early African nations. The spearhead of this weapon is made of tempered high carbon steel.