Buying a Sword carries frogs, belts, and baldrics for easily carrying your favorite weapon with you, whether as part of a costume, at the medieval fair, for reenactment events, or simply for fun. Here you will find all our leather sword frogs, axe frogs, dagger frogs, and rapier frogs for carrying your weapon at your side. Our leather sword belts are also great for wearing your sword at your next event. Leather baldrics hang like a sash, many featuring adjustable frogs to fit a variety of scabbards. Many of these sword holders are available in different colors and are available in right- or left-handed makes. If you are looking for a great way to carry your favorite blade around, then look no further than our selection of leather belts, frogs, and baldrics.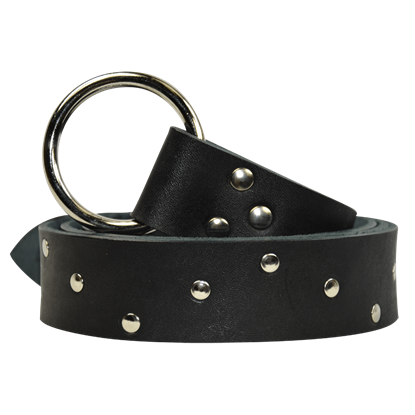 Item # DK2003
Our Zig Zag Studded Medieval Ring Belt is perfect for any medieval or renaissance outfit. Made of 7/8 oz. leather, it is 1.5 inches wide and comes in two lengths and a variety of colors. It is a must for anyone going to the fair!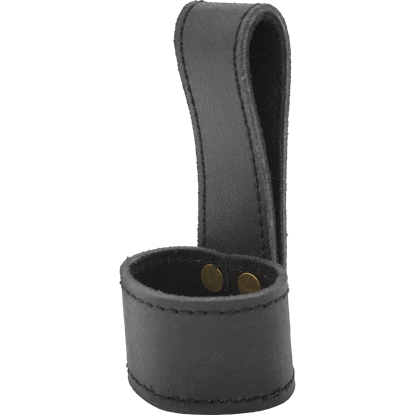 Item # MCI-3296
If you want to take your trusted dagger with you on your adventures, the LARP Dagger Holder is a classic way to carry it! This leather dagger frog has a traditional loop structure that can be worn on either the right or left side.