The iconic sword wielded by King Arthur, Excalibur remains one of the most famous swords of myth and legend. Various sources recount that Arthur gained possession of Excalibur either by pulling it from a stone to prove himself as king or by receiving it from the Lady of the Lake sometime during his reign. At Buying a Sword, we carry many excellent Excalibur replicas in eye-catching designs inspired by the tales of the mystical sword. These functional Excaliburs and decorative Excaliburs are ideal for anyone wanting to role-play King Arthur or any of his Knights of the Round Table. Many of these Arthurian swords display ornate engraving and other fantastic details that make them suitable for display in your home or office. Fans of this legendary king and his magical sword can now enjoy them in a whole new way with these fantastic Excalibur swords!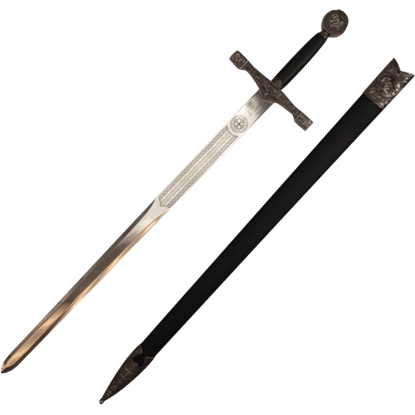 Item # NP-L-900-CH
Whether you wish to become King Arthur or simply enjoy British mythology, be sure to check out the Silver Dragon Excalibur Sword. Add it to your home decor or office space. It makes a great addition to any sword collection as well.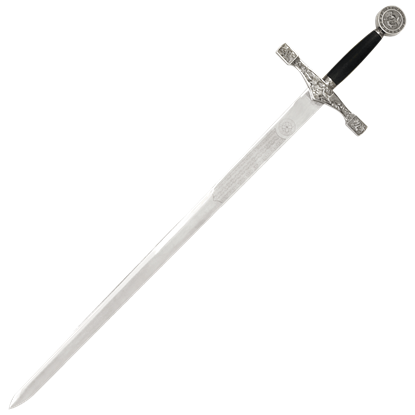 Item # MC-C-900S
Perhaps one of the most famous swords of all time is the Silver-Hilted Excalibur, the sword of the sovereign king of Britain and mystical blade wielded by King Arthur when he presided over Camelot and his Knights of the Round Table.