Two heads are clearly better than one when you are searching for an impressive axe! And at Buying a Sword, we have a great selection of double headed axes to choose from. We have decorative axes and replica axes based on popular characters from fantasy, like Conan the Barbarian, as well as functional axes that are suited for historical reenactment, combat, or utility use. Shop here for battle ready medieval axes based on those used to combat heavily armored foes as well as tomahawks inspired by the colonial era of America. We also offer ornate double headed axes that are meant to serve as impressive pieces of home decor. When you are searching for a double headed axe, no matter the occasion or the style you need, be sure to browse through our double headed axe section here at Buying a Sword.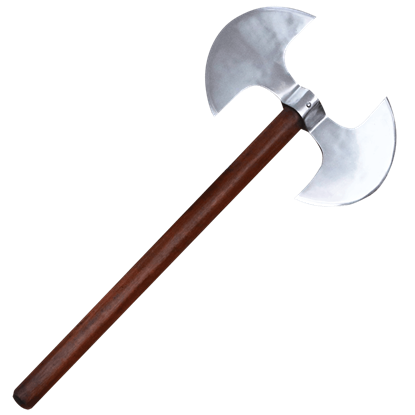 Item # AH-3543S
In battle, it is true about what they say - two heads are better than one. This Short Hafted Double Bit Axe features two blades that make it a deadly weapon for any warrior to wield, as well as a frightening weapon to face.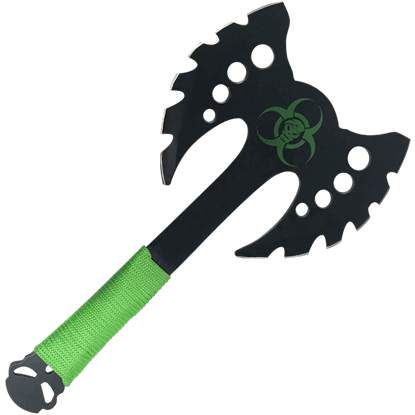 Item # MC-ZB-AXE12
Raise your zombie slaying morale with the Sinister Double Edge Zombie Slayer Axe. This battle axe was made to rip apart undead heads. Use this serrated double bladed weapon to lash out quickly against multiple zombies.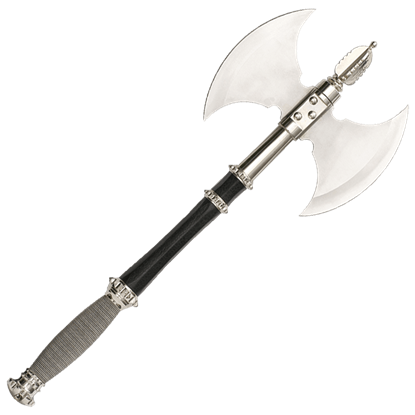 Item # MC-HK-079A
Sometimes, one edge on an axe-head just is not enough. The requirement to halt a swing and change the motion is too much hassle and strain. Sometimes, something like the Two-Blade Fantasy Fighting Axe is needed.